Announcements
OBITUARY ANNOUNCEMENT FROM JAMMO'S EDITOR-IN-CHIEF AND ADMIN

IN LOVING MEMORY OF OUR MENTOR AND COLLEAGUE
PROF. DR. DAVID MONTAGUE ROGERSON
WHO PASSED AWAY AT 86 ON THE 10TH of OCTOBER 2022
WE SEND OUR DEEPEST CONDOLENCES TO DAVID'S FAMILY:
HIS WIFE OF SIXTY YEARS – SUSAN, DAUGHTER- REBECCA AND SON – NICK, FOR A LIFE WELL-LIVED. HIS BEDROCK SUPPORT FOR OUR JOURNAL AND TO OUR EDITOR IS IRREPLACEABLE. WE SHALL SURELY MISS HIM. MAY DAVID MONTAGUE ROGERSON REST IN PEACE. 

FUNERAL SERVICES WILL BE HELD AT ST PAUL'S CHURCH ADDINGHAM ON THE 10TH of NOVEMBER 2022
https://www.google.com/maps/place/20+Church+St,+Addingham,+Ilkley+LS29+0QT,+UK/@53.9432518,-1.874404,17z/data=!3m1!4b1!4m5!3m4!1s0x487bfa7f1be8e11d:0xa845d6b222b6709b!8m2!3d53.9432518!4d-1.874404 

Posted: 2022-11-05
More...

YENİ SAYIMIZ YAYINLANDI: Vol 12. Part 42. 666-678

YENİ SAYIMIZ YAYINLANDI: Vol 12. Part 42. 666-678

TÜRKÇE 

Kültürlerarası Diyaloğu Teşvik Eden Ekslibris Sanatı

Posted: 2021-07-20
More...
Vol 13, No 47 (2022): Patriarchy and Women - A Focus on Development and Progress in Southern India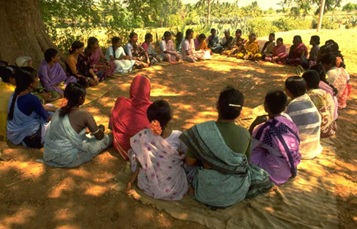 Puja Mondal: Active Participation of Rural Women in Panchayat Raj System
This work is licensed under a
Creative Commons Attribution 3.0 License
.
ISSN: 2146-3328